KC-Defense Spray is a homeopathic remedy for dry cough and sneezing in cats. This formula naturally relieves the dry cough and maintains a healthy respiratory system. It helps clear the excess mucus from the breathing way or promote mucus secretion in the cases of dry cough.
One of the reasons for frequent and worse episodes of the dry hacky coughs is infection that happens as a result of weak immune system. KC-Defense Spray contains both herbal and homeopathic ingredients that can boost the immunity.
The occasional cough and sneezing in cats need a broader approach to get relief. The homeopathic remedy KC-Defense Spray is one such step that address to the symptoms, take care of the wellness of respiratory and immune system and supports the throat, chest and nose of the cats.
Why need KC-Defense Spray?
Cats need to be taken out for walk and they need fresh air. The air will have pollutants and pathogens. The immunity of the cats has to be strong enough to fight these particles. There will be other cats around and some of them might be carriers of bacteria or virus. Under these conditions KC-Defense Spray provides the much needed protection to the felines.
What is KC-Defense Spray made of?
KC-Defense Spray is a blend of herbal extracts and homeopathic ingredients.
Plantago lanceolata is an herb known to cure dry coughs. It eases the mucus membrane irritation and expels the built up mucus in the lungs. It is an effective treatment for respiratory infections.
Bryonia clears the chest congestion and takes care of the irritating dry coughs in cats.
Echinacea purpurea is a remedy for common cold, flu and other viral infections. It works by blocking the enzyme that breaks the barrier between the cat cells and the pathogens. It can also restore the immunity.
Ferrum phosphate is a biochemical salt that can reduce inflammation and infections in any part of the body and here it is applicable to the respiratory system.
Kalium sulphate improves oxygen distribution. It is also known as natural antibiotic and prevents the cold and flu. It can treat infection that is in any stage.
Magnesium phosphate relieves the pain that comes after constant coughing and can relieve bronchial spasms.
KC-Defense Spray using instructions
KC-Defense Spray can be administered directly into the cat's mouth or sprayed on to the treat, food, or water. The spray form is lot more easily than the granules. Always press down two sprays and administer it twice daily.
KC-Defense Spray is completely safe and can be used along with prescription drugs also. it can be given for a minimum period of one week up to 3 months and the farthest of 6 months maximum. It is non-addictive so there will not be any problems one the remedy of stopped.
KC-Defense Spray can be preventive right before a trip to the kennels or on a vacation with new climate and environment. The cats should be fit and fine and will be enjoying their time there without any allergies or troubles.
Please note that the symptoms may be reduced within a few days but this should be continued to administer for another 2-3 weeks for better results and protection. It will also avoid a relapse and the cat's body will get time to settle down.

Summary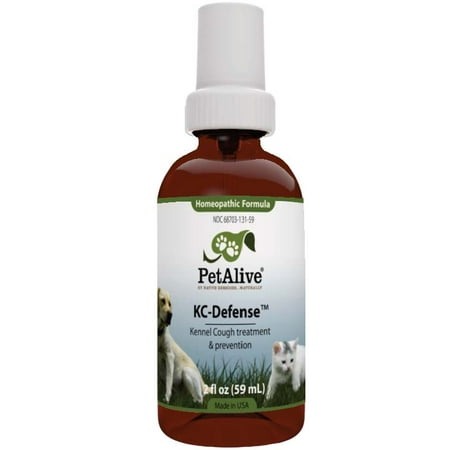 Author Rating
Brand Name
Product Name
Price
Product Availability
Originally posted 2015-03-07 00:43:10.